Gunsmithing is a dying artform. Big Mikes Gun Repair is about revitalizing this skill and perfecting the art of gunsmithing. A firearm is a work of art, designed and built by craftsmen. It takes some skill to assemble all the inter-connecting components and have them function properly. It's important that your firearm always work in accordance with manufacture's specifications every time!
A Trigger Job should never be about changing the Trigger-Seer-Hammer relationship. However, even the most accurate CNC Machining still leaves microscopic burrs. I will hone those off, polish, and lubricate with the best products available. If your firearm has had this relationship changed, I will restore the firearm back to its safe manufacturer's specifications. All my work is done Safely & Legally. If you use a firearm in "self defense" and some law enforcement officer implies that you may have acted improperly, what will you do then?
Manufacturers will only stand by their product if the product stays within their tolerances. A gun that malfunctions because of a Trigger Job, is a gun that has had the manufacturer's specifications altered. I'm not saying that all "Trigger Jobs" are illegal; I just think they are unsafe.
That is why I'm here; to keep all your firearms working safely and properly for years into the future. Firearms are a financial investment, rarely do they depreciate. Rather they increase in value, so why spend a fortune on a gun that has been rendered unsafe or worse possibly illegal. When it comes to you or your families safety, or taking aim at that 12 point trophy buck, the last thing you need is having that firearm misfire.
I am also the Armorer for the American Legion Post 43 and former Armorer for the Adams County (IN) Sheriff's department. Sheriff Shane Rekeweg trusted me with his department's guns, how much more can you trust me with your favorite hunting rifle or handgun that you rely on for personal protection or for home defense.
Remember, gun ownership is a right; recklessness with a gun is not. With this right comes responsibility; and SAFETY should be First, Last, & Always.
I work by appointment only, giving each customer the attention they deserve. So feel free to call me at 260-417-2885 or email mike@bmgrepair.com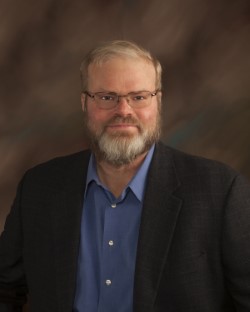 Mike Sweney – Owner of "Big Mikes Armory & Repair", LLC
Decatur, IN 46733

Big Mikes Armory & Repair, LLC
Radio Commercial